To make the holiday season even merrier, we're proud to announce that Wherefour has been selected as a GetApp Category Leader in multiple categories for 2022. GetApp is a free online service that helps organizations find the right software.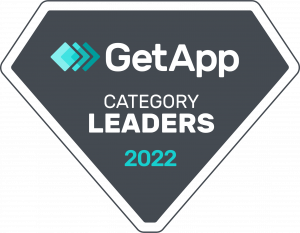 Category Leaders reports highlight top-ranked North American software products based on ratings from end-users in five key areas: ease of use, value for money, functionality, customer support, and likelihood to recommend. The research methodology is available here.
Wherefour is a winner of not just one, but two GetApp Category Leaders reports this year! Check out our incredible wins: Inventory Control Bakery
With an overall rating of 4.8 out of 5, Wherefour has been a top-rated product on GetApp. Our users have made it possible! Check out our average scoring in the Inventory Control of 243 products –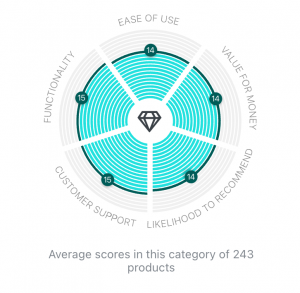 Check out what our users have to say about us:
"Great experience so far. Our implementation specialist was incredible and the transition was smoother than I expected. Follow-up support is timely and very helpful." Timothy J.
"So far we have been thrilled with Wherefour's capabilities. Switching from manual and, many times, hand-written forms and tracking to a fully automated ERP is transformative. I expect to learn MANY things in the coming weeks and months about my business and to expose many strengths and weaknesses by implementing this software. Having everything in one place will give us confidence to grow our business." Parker B.
"The Wherefour team has been outstanding. Our organization has received top notch customer service. They truly care about how you utilize their product and strive to make it better for every individual customer." Ryan C.
Want to review Wherefour on GetApp? Click here.
Disclaimer: The GetApp Category Leader badge is a service mark of Gartner, Inc., and/or its affiliates, and is used herein with permission. All rights reserved. The GetApp Category Leader constitutes the subjective opinions of the individual